Wendy's
words + art by: Paul Bernabe
---
Introduction
W
hen it comes to the most important meal of the day, hard-working Americans are left as an afterthought.
Time after time, millions of Americans have been served the same, stagnant hash browns and boring egg sandwiches.
As an outsider in breakfast, Wendy's introduced a lineup in a crowded field that focused on one sole message:
America Deserves a Better Breakfast.
It was more than a message — it was a platform. A platform that aimed to use Wendy's famously sardonic wit to launch it into history as the first fast food company to run a political campaign. All with the sole purpose of bringing Americans a better breakfast.
We Believe

Breakfast in America has been complacent for far too long. America deserves better.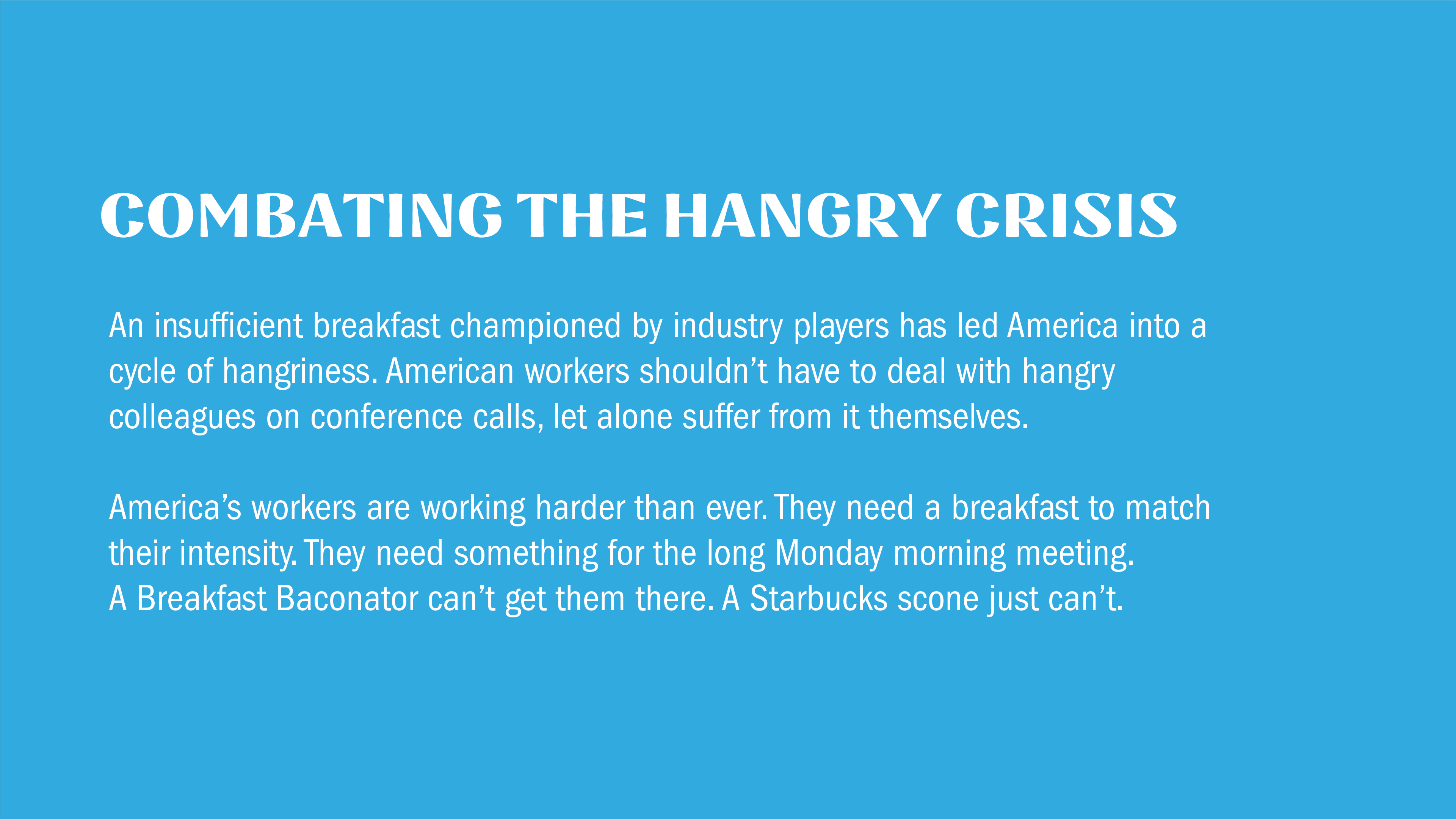 Challenge the Status Quo


When it comes to breakfast, ask yourself: "Would you trust a clown with the most important meal of the day?"
Guerilla Campaign

The people, empowered.

Believe

Wendy's understands the bland breakfast that Americans must endure every morning.

America's best days are ahead. That starts with a better breakfast.






Getting Results
on Election Day


Your vote means something on Election Day. When you vote for a better breakfast, we make it real by supporting our suppliers and farmers who make this breakfast happen.

When we say America deserves better, we mean it.